2021 SPONSORS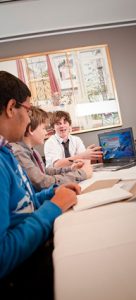 QPEC relies heavily on the financial support of major companies and professional firms, individuals and schools, together with our partnership sponsors Sylvia and Charles Viertel Charitable Foundation.
There are many opportunities to:
support QPEC by contributing to its running costs
sponsor or part-sponsor ECOMAN for a school
provide a venue to run an ECOMAN program
SUPPORT QPEC
The only funding QPEC receives for its day-to-day operation is from businesses and supportive individuals. QPEC needs the direct funding from supporters to finance the work of the organisation not covered by program-specific sponsorships that businesses and the Viertel Charitable Foundation provide.
Over the past 26 years thousands of students have benefited from the ECOMAN program. See what some of them and their teachers had to say about their experience here.
Contributors will be acknowledged at every opportunity, including QPEC's Annual Report. Email QPEC at qpec.ecoman@gmail.com to discuss sponsorship opportunities.
BECOME A SPONSOR
Businesses interested in providing premises and/or funding for students to
experience ECOMAN should telephone QPEC Education Coordinator Bob Kelsey at qpec.ecoman@gmail.com
SPONSORS
QPEC would like to acknowledge and thank the following organisations who have supported the ECOMAN program through either direct funding or venue sponsorship.
Viertel Foundation
Rotary Club of Brisbane Mid-City
Australian Institute of Company Directors
BDO

Chartered Accountants Australia & New Zealand
Perpetual
Ulton Bundaberg